Are you ready to make your health a priority? If you need a naturopathic doctor in the Los Angeles, California area, give Dr. Adam Sandford and our team a call today. 
What Does a Naturopathic Doctor Do?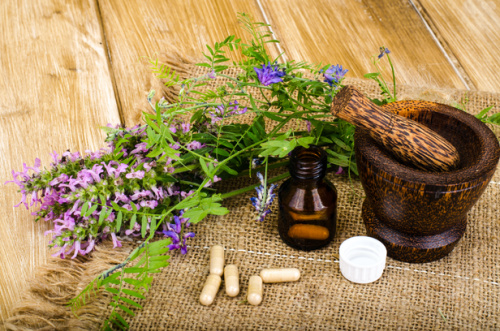 Too often, conventional medicine focuses on the symptoms rather than the root cause of the symptoms. While this is great for short-term results, it doesn't provide long-lasting results that can greatly increase the quality of your life. A naturopathic doctor uses different modalities to treat the symptoms you're experiencing and find the root cause of those symptoms. 
Treatments We Offer
A successful treatment plan starts with a healthy relationship between the naturopathic doctor and the patient. During the first meeting, Dr. Sandford will get to know you, your medical history, and your medical ailments. By doing so, he's able to better understand what it is you're going through. He then gets to work on your treatment plan by using:
Advanced diagnostics – Advanced medical tests can help us get to the root cause of your illness. This allows us to build treatment plans designed for long-term results.

Herbs and supplements – Herbs are some of nature's best medicine. Dr. Sandford carries professional-grade formulations that are also available online.

Food and nutrition – It all starts with your diet. We will work with you to build a diet plan that best fits your lifestyle and your ailments.

Lifestyle support – Implementing long-lasting lifestyle changes can be difficult. That's why we offer the tools and knowledge required so you can successfully change your life for the better.
Services in the Los Angeles, California Area
Dr. Adam Sandford has years of experience working with patients in the Los Angeles area. If you live in the area and are interested in any of our services, give us a call today. You can also reach out if you have any questions regarding the services we provide to our clients.