Dr. Adam Sandford and his team here are dedicated to helping you make your health a priority! With naturopathic medicine, you can rest assured knowing your health is the only thing that matters. If you are in need of a naturopathic doctor in the Manhattan Beach, California, area, give our team a call today. 
What Is Naturopathic Medicine?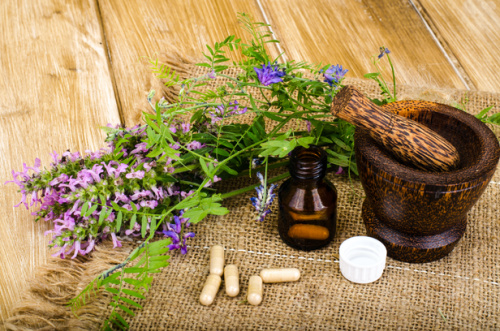 Naturopathic medicine is a system of primary health care that focuses on prevention. This combination works well because conventional medicine treats symptoms, while naturopathic medicine can treat the root cause. Unfortunately, too many people only use conventional medical treatments such as prescription drugs and over-the-counter drugs. While these serve a purpose, they provide short-term results, not long-lasting results. If you're ready to tackle your medical ailments head-on, it's time to consider naturopathic medicine. 
How We Can Help
From the moment you walk into our clinic, we're working with you every step of the way to build a treatment option that provides long-term results. This starts with the first meeting. During the first meeting, Dr. Sandford is learning more about your body and your ailments. By doing so, he's able to better understand your medical history and what you're currently going through. He then builds a treatment plan using:
Advanced diagnostics – Advanced medical testing can help uncover the cause of your illness. It can also detect early warning signs so we can get to work on intervention and prevention.

Herbs and supplements – Natural herbs and supplements can help you feel better both in the short-term and long-term.

Food and nutrition – Your health starts with your diet. We work with you to build a diet tailored around your tastes and allergies.

Lifestyle support – We also provide you with the tools and knowledge necessary to implement long-lasting, healthy lifestyle changes.
Services in the Manhattan Beach, California Area
Dr. Adam Sandford and the team have years of experience working with patients who live in the Manhattan Beach area. If you're looking for a naturopathic doctor in the area, give our team a call today. Also, give us a call if you have any questions about the services we offer.