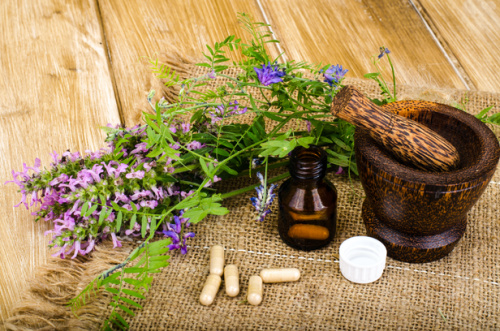 2022 "We're Over It" Retreat
It's a pretty exciting time for the practice!  I am opening up a new satellite clinic of the Naturopathic Wellness, focused on precision and performance medicine.  I am working in tight partnership with Dr Steve Gautreau and company at LA Sports Performance Care, due to the fantastic synergies of both organizations visions about personal performance and excellence.
The team at LA Sports Performance is putting together a retreat for late March, that stands to be rejuvenating, liberating and a ton of fun!  I'll be there as well, as a participant and likely as a presenter (tbd).
There is a ton that I could say about it, but I'll defer to Dr Gautreau in his own words below.  If you're interested, drop Pamela a line ASAP!  I believe that there are 3-4 spots left for this one.
Dear friend,

I hope this communication finds you well. For years I have been eager to gather together a few of us to explore a retreatday of fitness, mindfulness, healthy food and instruction. All of which will be dedicated towards a greater state of our health and wellbeing. Recent conversations in my office have convinced me that the time is now. It seems so many of us are restless, bored, and eager to move on. With that said, I am excited to invite you to one of my favorite spots in the Malibu Mountains for a day-long retreat on March 26th, 2022.

Let's call it the: "We are all over it" covid retreat!

Pamela has reserved an absolutely spectacular home in Topanga where we will:

Take a morning hike in the beautiful Malibu mountains on one of my favorite trails. (don't worry I won't kill you on the hike – we will have different options based on your current fitness)
Pamela will be providing beautiful, delicious, and nutritious foods along with a cooking demonstration and recipes to take home.
I will be guiding us all through several different simple meditation techniques that I have found very helpful over the years in my own mindfulness practice.
Kent will lead us through a fitness and movement master classes aimed at helping us move and breathe better.
Most importantly we will gather in friendship, laughter, and fun.

You are also welcomed to bring along a friend that you know would appreciate hanging out with us. I am dedicated to creating a community committed to a deeper level of health and well-being through this and future retreats and I am honored to have you join us for our first one.

In order for me to cover my costs and pay my staff for the day, I have settled on a price of $450.00 for the day with the added incentive to bring your friend along for just an additional $225.00. I am confident we will provide you with a valuable and fun day all the while hoping to receive your feedback.

If you find this invitation compelling, I urge you to contact Pamela (phone or text) at 310 895 0474 or email: pamelanualart@gmail.com ASAP for questions and to secure you spot with a deposit of $200.00.

I am sincerely excited to be able to share this experience with you.

In health,
Dr. Steve